Tired of dealing with chains or straps that are preventing you from milling through? Tired of wasting time realigning from part to part?
Our revolutionary steady rest will change the way you work and how you approach every job. Our uniquely design arms eliminate the need for chains or straps giving you 100% mill through capabilities. Additionally, our ambidextrous platform allows you to operate the equipment from a left or right handed position.
Need more convincing? Check out some other images of the steady rest that will change the way you work. Maximize your production in minimal time!
Speak with our team to discuss the best solution for your machine steady rest needs. Need a SR that is Hydraulically operated by your machine's control?
SEE HOW THE NEW VEE BLOCK CAN IMPROVE YOUR WORKFLOW
NO CHAINS OR STRAPS NEEDED
HARD OR SOFT JAWS
WHEN USED AS A PAIR WITH SOFT JAWS, YOU CAN HOLD CLOSE TOLORANCE ON LONG LENGTH PARTS
THIS UNIT HOLDS 3" TO 11" DIAMETERS
CAN BE CUSTOMIZED TO ANY DIAMETERS
RIDGE AND VERSITAL
OUR NEW TILT TABLE CAN TILT 0 TO 45 DEGREES
DEPENDING ON THE UNIT CHOSEN, THE DEGREE TILT CAN BE AS HIGH AS 45 DEGREES
16" WIDE; CHOOSE FROM THE FOLLOWING AVAILABLE SIZES:

16" LONG; 0 DEGREE TO 45 DEGREE RANGE
24" LONG; 0 DEGREE TO 25 DEGREE RANGE

WILL MATCH YOUR MACHINE TABLE SLOTS WIDTH AND LOCATION
THIS UNIT TILTS IN 1 DEGREE INCREMENTS
WILL HOLD .005 TOLERANCE IN 19" IN X TRAVEL
CAN CHANGE TILT ANGLE IN 10 MINUTES
LENGTH AND WIDTH CAN BE CUSTOM TO YOUR NEEDS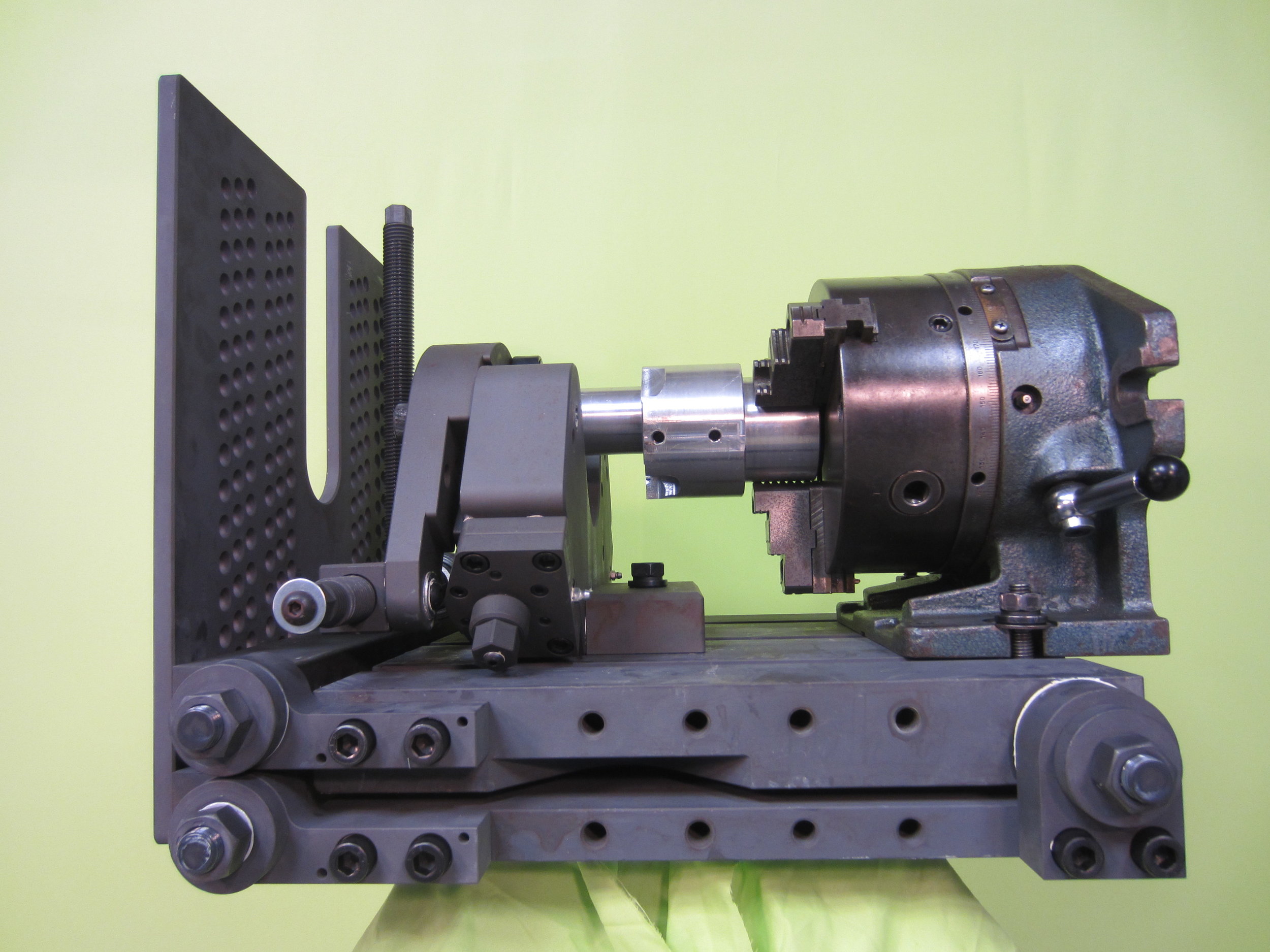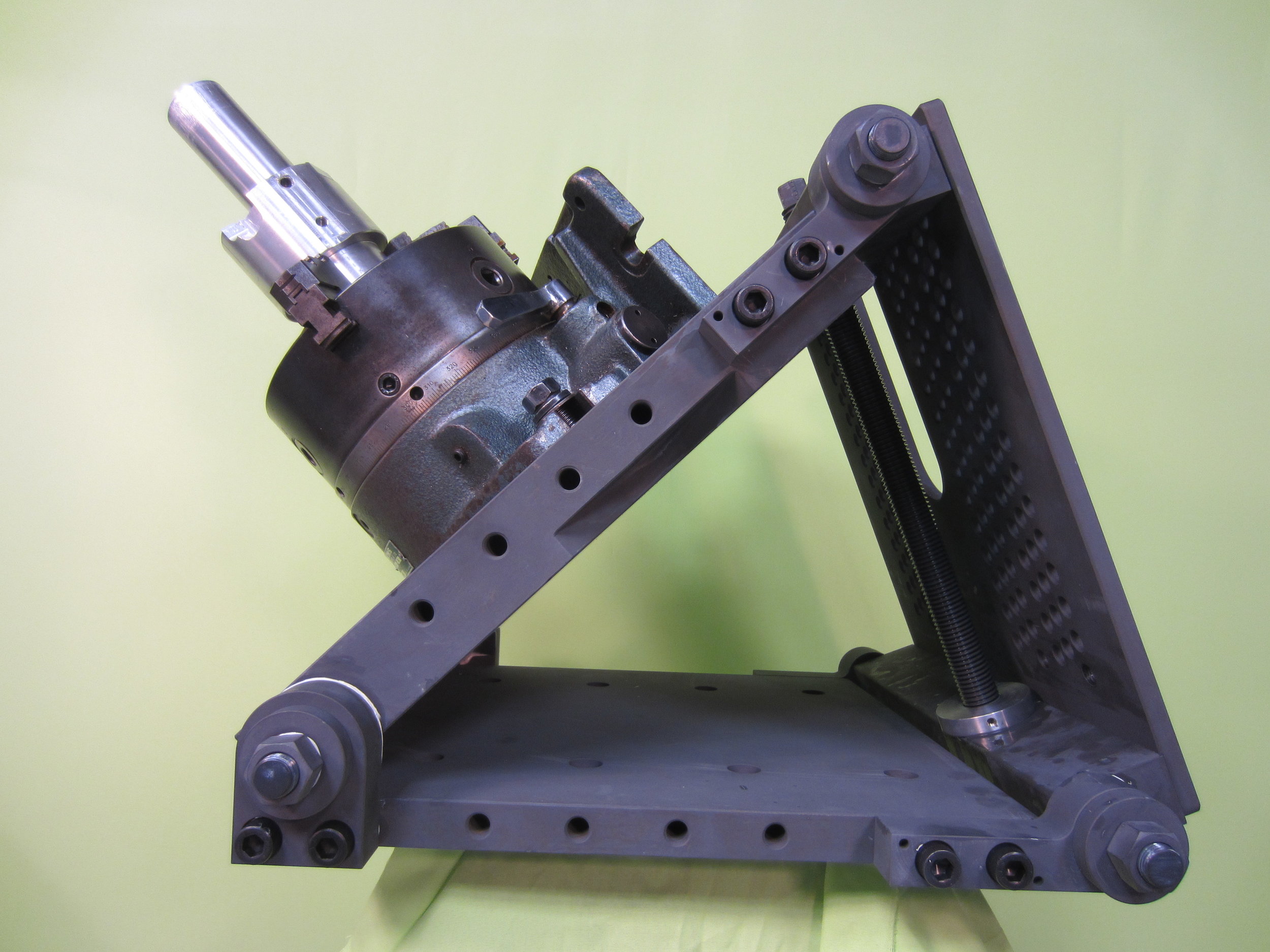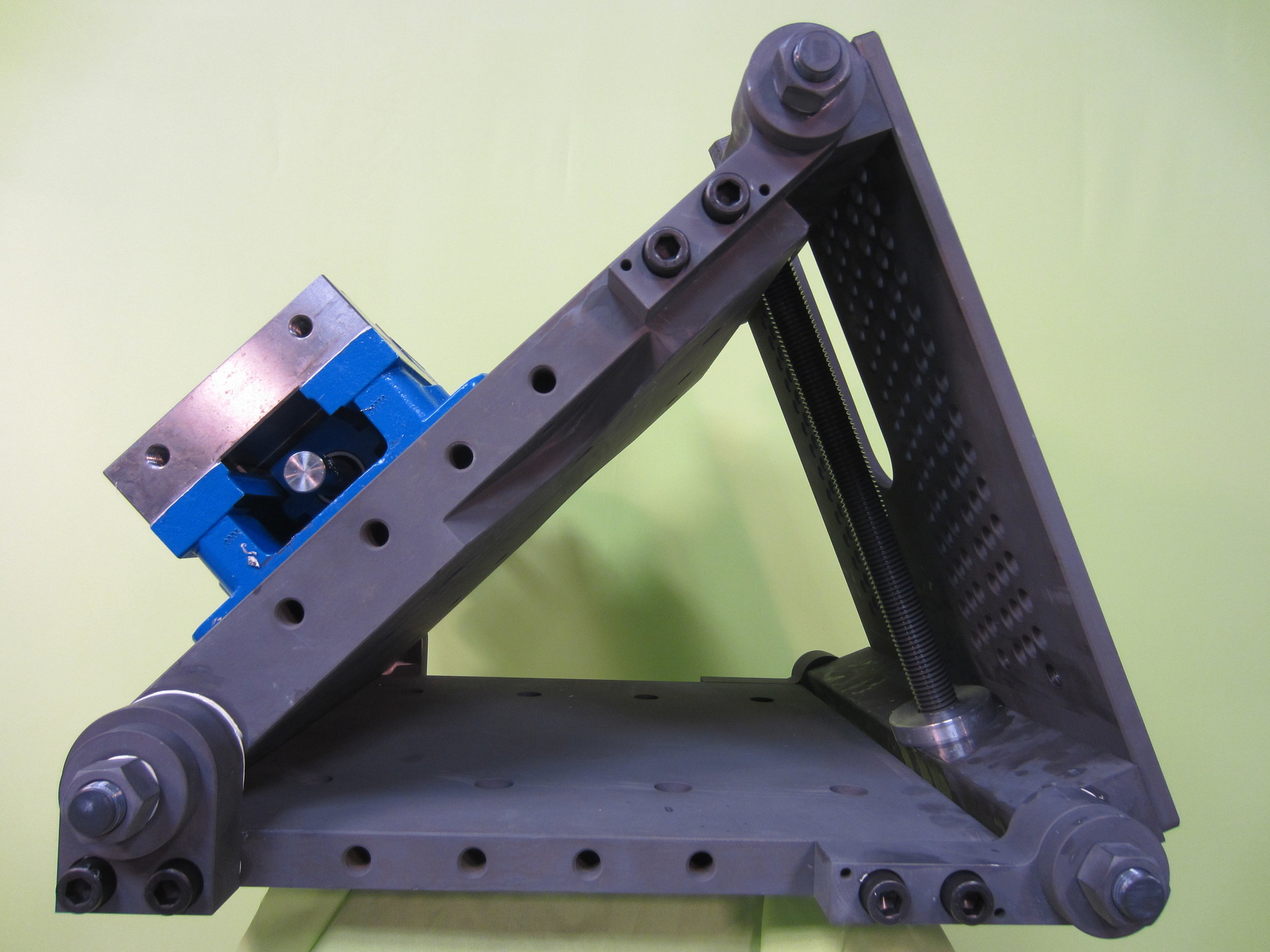 0 TO 45 DEGREES
SOLID AND VERSATILE
WE WILL MATCH THE MACHINE TABLE SLOTS
SHOWN WITH INDEXER AND STEADREST/ VISE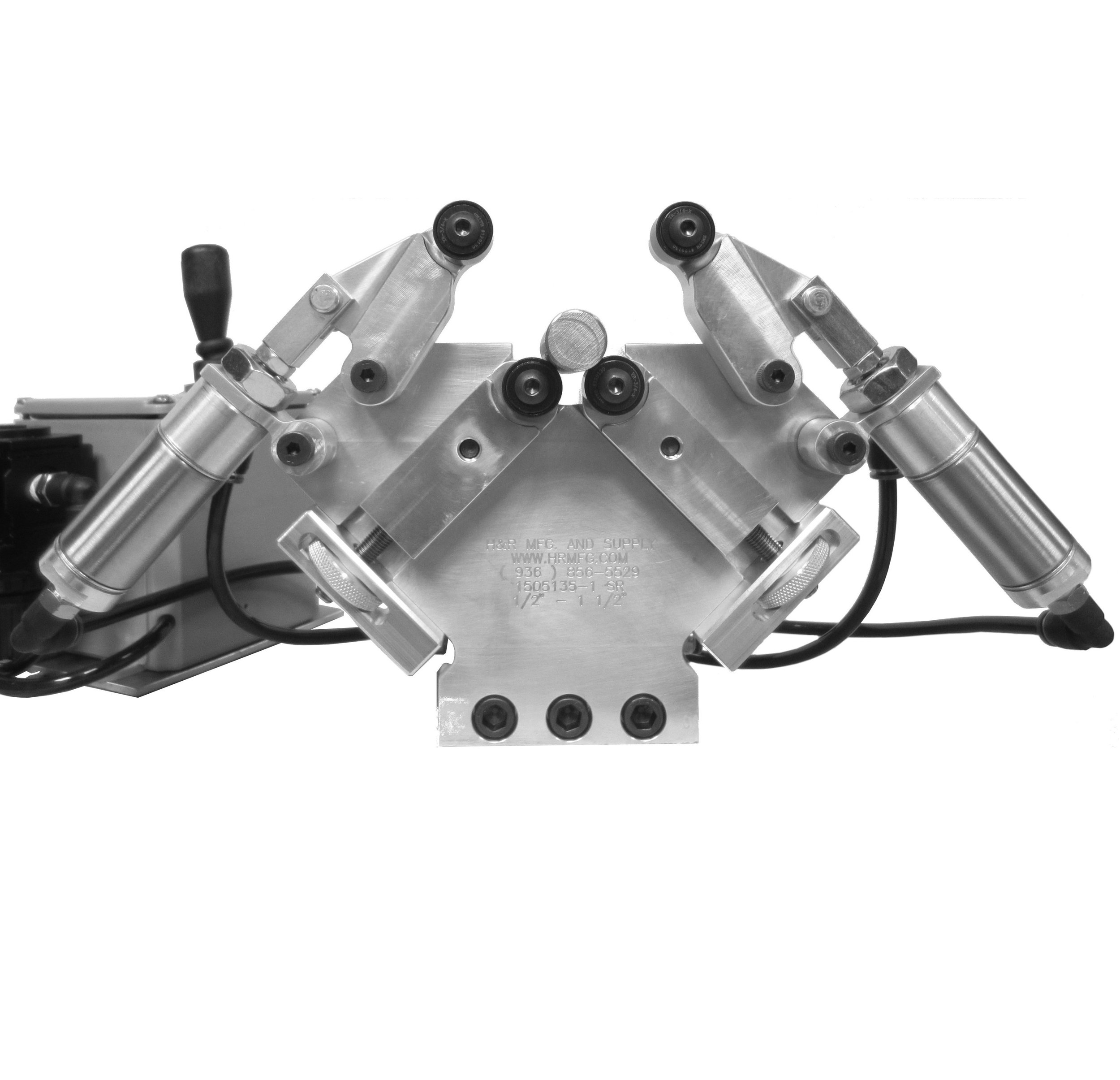 THIS UNIT SUPPORTS DIAMETERS RANGING FROM 1/2" to 1-1/2"
VARIOUS CENTER HEIGHTS
PERFECT FOR GUN BARREL MFG.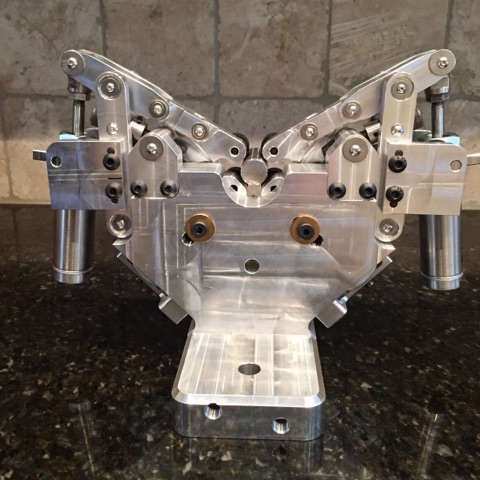 Gun barrel or small O.D.
Locks closed
Air or manually operated
Any center height
STAMPING/MARKING STEADYREST
This unit is for stamping or marking
1/2" to 1" O.D.
Any center height
Any diameters